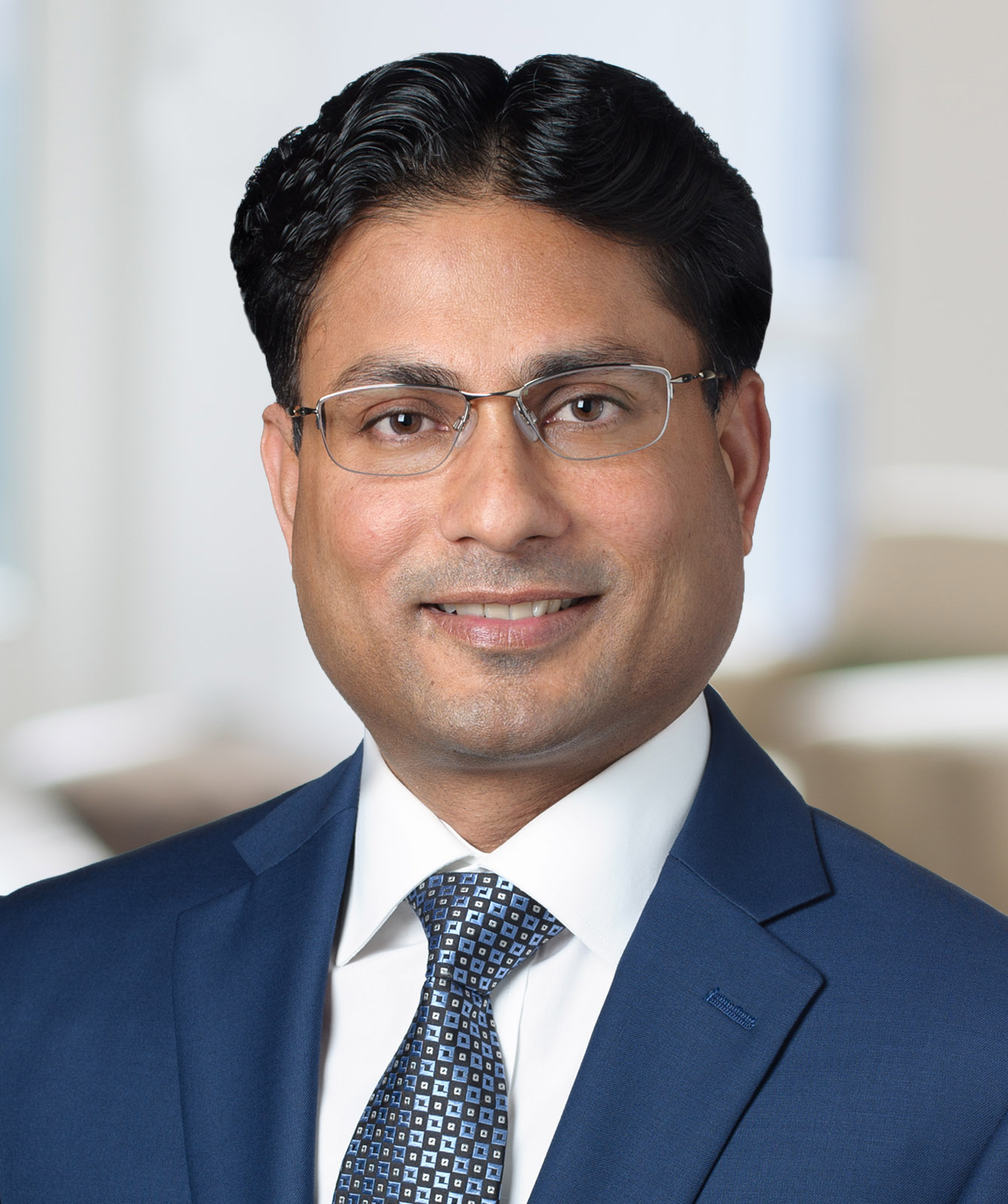 Sandeep Mor is senior vice president of finance for Sempra. Mor is responsible for many aspects of Sempra's long-term strategy, including mergers and acquisitions and development of strategic growth opportunities to help achieve Sempra's goals. He also oversees the company's treasury and cash management functions, as well as divestments and other activities related to corporate development in collaboration with Sempra's three growth platforms.
Previously, from 2013 to 2022, Mor held several leadership positions in corporate development and mergers and acquisitions for Sempra. Prior to that he served in a variety of other roles in finance and operations functions for the Sempra family of companies.
Learn more about Sandeep Mor in this Q&A:
As Senior Vice President of Finance, what are your responsibilities?
The core of my responsibility is to further Sempra's sustainability-centered long-term strategy, execute mergers and acquisitions and develop strategic growth opportunities to continue Sempra's strong sustainability leadership. We have three high-growth business platforms and I enjoy partnering with them on business development and value creation initiatives.

My role recently expanded to include the company's treasury and cash management functions, and I look forward to working with these teams to further our sustainable value to shareholders. I'm also involved with many other Sempra initiatives and have the benefit of working with great peers who inspire me to be better every day.
You played a leading role in the recent formation of Sempra Infrastructure. Why did Sempra decide to form this business platform and what are some of the opportunities there?
Sempra Infrastructure (SI) combines two world-class infrastructure businesses into a single platform positioned to capture new opportunities to support the continued integration of North American energy markets. When we looked at how investors and Wall Street analysts were valuing IEnova and Sempra LNG, we noticed significant discount to their intrinsic value. In addition, the two entities had high degree of overlap and potential for business synergies. Our decision to form Sempra Infrastructure and seek to sell 30% of our ownership of Sempra Infrastructure Partners to KKR and ADIA was driven by four main objectives:
Simplify and scale a single infrastructure platform;

Improve Sempra's balance sheet while establishing Sempra Infrastructure as a platform that can self-fund its growth;

Highlight value to our owners; and

Improve our EPS over the long term.
I am very pleased with the outcome and investor reaction to this initiative. It was a true team effort and highlights the high-performing and innovative culture at Sempra.

It's a great feeling to be part of Sempra's transformation in the past few years and to enter into agreements for approximately $35 billion in capital recycling to implement our strategy of focusing on transmission and distribution in some of the largest markets in North America. We could not have done it without the amazing corporate development and finance teams who are some of the hardest working, creative and collaborative people I have ever met.
At Sempra, we recognize innovation drives the energy transition. What is your outlook on innovation and how are you able to consistently bring new ideas to the table?
As our company grows, technology and innovation will increasingly play a critical role in improving the overall quality and affordability of the energy we deliver. At Sempra, we strive to be a leader in the energy transition and help the world achieve net-zero by 2050 through investments in leading edge technologies and development of novel solutions for our customers.

Our three business platforms have been recognized several times for their technology and innovation. While renewables are powering the first phase of the energy transition, continuous innovation is needed to further reduce emissions particularly in hard-to-electrify sectors like transportation and industry. Utilizing both clean electrons and clean molecules can help advance the global energy transition and improve the resiliency of our energy systems.

In addition to renewables and battery storage, liquified natural gas, renewable natural gas, hydrogen, carbon capture and sequestration are all playing critical roles in decarbonization. Similarly, digital technologies like artificial intelligence, machine learning, and cloud computing are critical to providing safe and reliable services to our customers. Continuing to innovate will require tremendous collaboration and significant investments across the energy value chain and our businesses are at the forefront of this change.
Our values are do the right thing, champion people and shape the future. Which value resonates with you most and how do you incorporate that into leading your teams?
Doing the right thing appeals to me naturally and I am very passionate about championing people, but the one value where I feel I can make the greatest impact is shaping the future. Our corporate development team lives and breathes this value every day by analyzing key trends and developments in markets, technologies and regulation, and assessing how these factors could create opportunities for our businesses.

Similarly, our finance team influences the financial health of our company every day, identifying new opportunities to deliver value for our shareholders. Our 'shape the future' value has allowed Sempra to demonstrate strong earnings performance in the past few years and positioned our portfolio to capture significant future investment opportunities and generate strong shareholder value.

We are witnessing the most exciting time in the history of the energy industry and our purpose and mission positions us to make a meaningful difference to future generations. There is no greater reward or inspiration than this.