A Leader in the Global Energy Transition
There is a critical need to build a more robust global energy system by the middle of the century. We believe that Sempra is well positioned to take a leadership role in the energy transition by investing in new infrastructure that is needed to help create the net-zero energy systems of tomorrow.
Advancing a Clean Energy Future
Over the next 30 years, energy systems will need to change dramatically to meet local, regional and global climate goals. A successful energy transition will require industry leadership and broad coordination and support from every level of government.
Our proactive business strategy aims to support the energy transition through investment in infrastructure that serves and decarbonizes three critical sectors of the economy: industrial, transportation and power generation. In addition, our entire family of companies is committed to achieving net-zero greenhouse gas (GHG) emissions by 2050 in both the energy used in our operations and the energy we deliver to our customers.
At the Sempra family of companies, we believe most great challenges are leadership opportunities. In the case of climate change, it will require new approaches, new partnerships, new policies and a commitment to continued innovation across all segments of our economy.
Jeffrey Martin, Chairman and CEO
Goal: Achieve Net-Zero
For two decades, the Sempra family of companies has been on a path to decarbonize our business operations and help decarbonize the markets we serve. In 2021, Sempra set a target to reach net-zero greenhouse gas (GHG) emissions across all scopes by 2050. Accomplishing this goal is intended to aid in limiting global warming.
Innovation and new technologies will be central to achieving our net-zero goal and we intend to invest in three capabilities that we expect will be needed: decarbonization, diversification and digitalization, referred to as our "3Ds."
We believe that developing and promoting new capabilities across these 3Ds will help drive our environmental, social and governance (ESG) commitments to support long-term, sustainable value for our shareholders and our other stakeholders, while helping to advance a better future for all.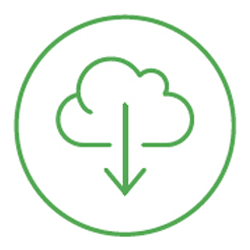 Decarbonization
Reducing the carbon content of energy is central to decarbonizing the industrial, transportation and power generation sectors. Over time, the electrons and molecules we deliver to customers will become less carbon intensive.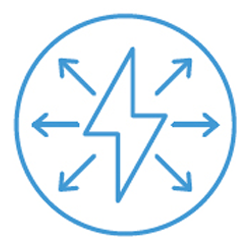 Diversification
Bringing new lower- to zero-carbon fuel choices to every market is a central part of the global solution, coupled with expansion of distributed networks and storage to improve resiliency.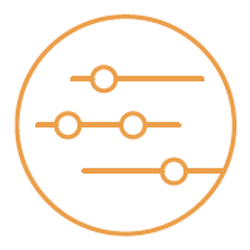 Digitalization
Improving operational efficiency, safety and service will turn on the integration of real-time information and cutting-edge analytics, benefiting network operators and consumers.