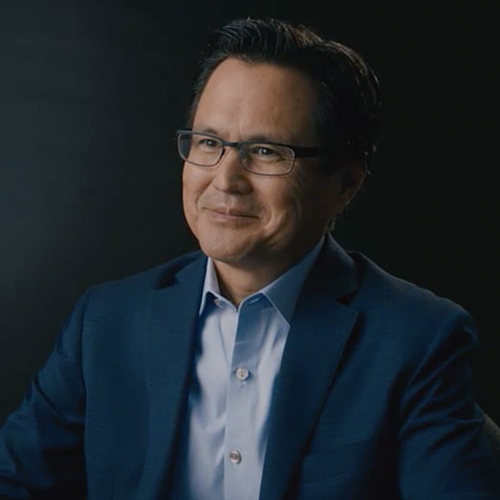 Kevin Sagara was appointed as Sempra Energy's group president in July 2020 after most recently serving as chairman and chief executive officer of SDG&E, where he is credited with helping to raise the company's standing as a national leader in wildfire safety and clean energy.
As group president, Sagara oversees Sempra Energy's California utility infrastructure businesses, San Diego Gas & Electric and Southern California Gas, and serves as chairman for both companies.
Sagara has played an integral role in Sempra Energy's partnership with the Salk Institute of Biological Studies, a leading biological research laboratory located in San Diego, California. In order to combat climate change, Sempra Energy donated $2 million to support Salk's "Sequestering Carbon Through Climate Adapted Sorghum" project, part of the Institute's Harnessing Plants Initiative (HPI). HPI is an innovative, scalable and bold approach to fight climate change by optimizing a plant's natural ability to capture and store carbon and adapt to diverse climate conditions.
Learn more in this Q&A with Kevin Sagara:
How did you become involved with Salk's initiative?
It's been four years since I was introduced to the Salk Institute's important carbon capture research. Dr. Joanne Chory and Dr. Wolfgang Busch came to Sempra and we talked about this opportunity. I was working with Sempra Renewables at the time, and what struck me was the idea of removing carbon emissions from the atmosphere. I think you're going to see this area continue to grow as people continue to recognize that the climate is changing, and we need to do something about it fast. At Sempra, we are so pleased that we can play a part in Salk's initiative, help do our part and be on the same team.
What is carbon capture and sequestration?
Carbon capture and sequestration is the way Salk Institute scientists are removing carbon from the atmosphere. Through harnessing the power of plants with genetically modified root structures, plants will absorb carbon from the atmosphere and store it underground within their root structures. Salk researchers aim to develop these 'Salk Ideal Plants™' to mitigate the disastrous effects of climate change while also providing more food, fuel and fiber for our growing population.

With Sempra Energy's funding, over the next five years Salk scientists will work to develop a drought-tolerant, carbon-sequestering grass designed to grow on land in Southern California and store carbon in the soil for use with grain production, grazing or bio-energy feed stocks.
What is the end goal of this initiative?
Salk scientists are aiming for their Ideal Plants to be planted around the world, which can lead to a potentially enormous reduction in atmospheric carbon dioxide. Salk estimates that if, worldwide, 70% of the target crops are converted into carbon-sequestration-enhanced crop plants, 1.5 to 6 gigatons of CO2 can be sequestered per year, the equivalent of up to as much as one-third of human-caused CO2 emissions that accumulate in the atmosphere each year. These projections are incredibly exciting and Sempra is proud to support a project with this kind of potential for global impact.
What other ways is Sempra innovating to combat climate change?
Across our companies, Sempra supports a shift to lower carbon energy options and invests in infrastructure designed to deliver reliable, affordable and increasingly cleaner energy.

In 2017, SDG&E opened one of the country's largest lithium battery energy storage facilities in Escondido, California. This facility is helping store solar and wind-generated energy in batteries during off-peak hours, making it inexpensive to collect and easier to distribute throughout SDG&E's service area.

Together, SDG&E and SoCalGas have created a Hydrogen Blending Demonstration Program, the first of its kind in California. Blending hydrogen with natural gas is part of a multi-pronged strategy we're pursuing in an effort to decarbonize the natural gas grid. Both utilities also invest in clean transportation technologies and infrastructure to reduce emissions from the transportation sector.

We have to continue to push ourselves and find ways to produce and use energy in a less carbon intensive fashion while also looking for ways to take carbon out of the atmosphere. I liken this situation to a bathtub. If the bathtub is full, we can turn down the faucet, while also bailing water out of the tub at the same time. Thanks to innovative scientists at the Salk Institute, we can work to lower new carbon emissions while also removing the carbon that already exists in our atmosphere.

Sempra Energy is committed to leading the energy transition. As we work to fulfill our vision of delivering energy with purpose, we look forward to partnering with leaders like the Salk Institute to identify and support innovative solutions to climate change.