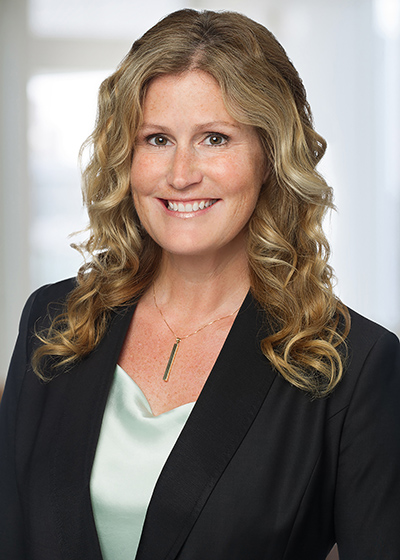 Jennifer Jett, vice president, governance and corporate secretary for Sempra, works closely with Sempra's board of directors and executive management team to advance the company's high-performing culture with a sharp focus on safety, operational excellence, good governance and embracing the power of diversity and inclusion.
Learn more about Jett and her work in this Q&A:
What are your responsibilities as vice president, governance and corporate secretary for Sempra?
Our stakeholders, including shareholders, look to Sempra to operate our business with integrity and transparency, and to align our business operations with our mission to be North America's premier energy infrastructure company.

In my role, I work with our board of directors and senior management on a broad range of governance matters, corporate disclosures and compliance with the rules and procedures for making decisions about the company's business, and I help identify the roles and responsibilities among key players within the company (the board, management, shareholders, regulators and other stakeholders).

I also previously served on the board of directors of Infraestructura Energética Nova (IEnova), Sempra's energy infrastructure business in Mexico which is now a part of Sempra's newly formed business Sempra Infrastructure, and externally as a board member for the Corporate Directors Forum.
At Sempra, we're committed to responsible governance across the enterprise. How do we work to achieve that?
Our governance processes sit within a robust ecosystem that is strengthened by our stakeholder commitment, our board of directors and shared accountability in achieving our strategic priorities. Our culture of continuous improvement means every employee is empowered and encouraged to bring this mission-focused integrity to their everyday work.

We expect our leaders to demonstrate integrity, honesty and respect in their words and actions, and to uphold our Code of Business Conduct. All Sempra employees complete three mandatory ethics and compliance training courses each year. This training covers a wide range of topics including safety, discrimination-free and harassment-free workplaces, information management, confidentiality and privacy, environmental protection, charitable activities and more. Our board is also responsible for complying with a code of business conduct for directors and principal and executive officers.

Our board monitors overall governance processes in an oversight capacity, while each operating company's management team is responsible for implementing these policies and managing risks, safety and compliance issues and the day-to-day operations of their respective companies.
Diversity and inclusion are key to our high-performance culture. How does that perspective extend to our board of directors?
I've been involved in governance matters and worked with Sempra's board off and on for over 16 years, and I have seen a commitment to diversity and inclusion since day one. Our directors speak up when they see opportunity to improve the diversity of our board or our management team. It's inspiring to see their forward-thinking leadership and understanding that diverse perspectives drive better business outcomes. It's a critical piece of how Sempra has for years successfully outperformed our peers on this front.

We're proud to have numerous female perspectives and a variety of racial backgrounds represented on our board, and we're also excited by the diversity of experiences, professional backgrounds and other perspectives that strengthen our board's overall business acumen. Whether it's a director who has vast experience in the energy industry or one with a heavier governmental and policy background, we try to assemble a diverse group because we believe this makes our board and company stronger.

Our board does a great job leaving egos at the door and focusing on the collective whole of our company and what is needed for continued success. Every year, we are evaluating the board and asking: what are our skills, what is our composition and where could we improve?