After two combat tours in the Middle East, Earl N. Fontenot said he's grateful to have the support of Wounded Warrior Project and donors like Sempra's employees and the Sempra Foundation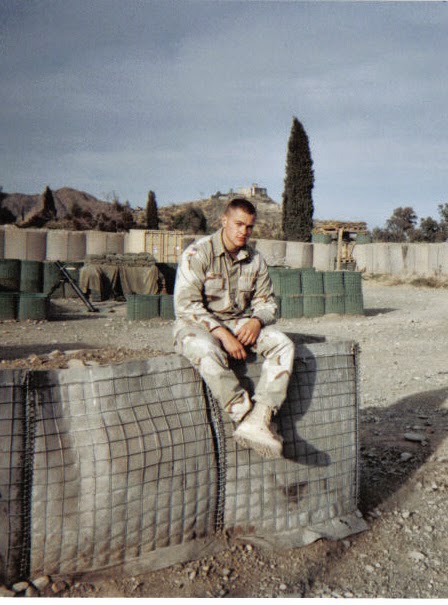 U.S. Army veteran Earl N. Fontenot has many battle stories to tell. His first deployment to Afghanistan in 2003 was one battle that he was grateful to survive. Coping with the death of his fellow servicemember and best friend in 2010 was another battle.
These hardships led him to Wounded Warrior Project (WWP) where he utilized free, life-changing programs to help him cope with the past, while transitioning back into civilian life. Today, Fontenot is thriving as a full-time employee at the nonprofit.
"I am a firm believer that post-9/11, veterans would not be where we are today without the support of the community and organizations like the Sempra Foundation," Fontenot said. "My story comes full circle at the Wounded Warrior Project. I came here when I needed help and now, I can help other warriors. There is nothing better."
The Warriors to Work program helps injured veterans prepare for their next mission as civilian employees and supports employers interested in hiring them. The program provides veterans and their family members with resources, including career counseling, job placement opportunities, resume writing assistance and networking opportunities, among other benefits. Bridging this divide allows veterans to highlight the highly desirable training and experience received in service that they can put to work on behalf of a new employer.
"We know many veterans deal with challenges when transitioning from military service to the civilian workforce, but we also know they bring with them valuable skills and insight," said WWP CEO Lt. Gen. (Ret.) Mike Linnington. "Wounded Warrior Project's Warriors to Work program empowers wounded warriors to find meaningful employment to support themselves and their families and reach their career ambitions."
Photo: Earl Fontenot, who served in the U.S. Army, is pictured in Afghanistan in 2003. Today, he works at the Wounded Warrior Project.
Empowering warriors
To honor and show our appreciation for those who have served our country, employees from the Sempra family of companies donated more than $160,000 to support WWP, and the Sempra Foundation gave nearly $20,000 in support of employee donations through its charitable match program toward this cause. The Sempra Foundation also awarded $50,000 to WWP's Warriors to Work program.
Almost 1,000 veterans and active reservists from the Sempra family of companies served in the U.S. military, including Sempra CEO and chairman Jeffrey W. Martin.
Fontenot joined the U.S. Army after the 9/11 attacks. He wanted to serve his country and was driven by role models such as his grandfather and father, who also served in the military. Looking back now, he said his biggest accomplishment was coming home alive.
Seventeen years later, he has dedicated his life to serving fellow veterans while working at WWP. And, he's grateful for others who have joined the nonprofit's mission.
"The support we receive from community members and organizations like the Sempra Foundation allows the Wounded Warrior Project to provide lifesaving programs and services for warriors and their families," Fontenot said. "I would not be where I am today, or possibly even here at all, without Wounded Warrior Project coming into my life when it did. I am proof that our programs work and your investment in us is immeasurable."
For more information about WWP, visit woundedwarriorproject.org. Wounded Warrior Project's Resource Center is available 9 a.m. to 9 p.m. (EST), Monday to Friday, by calling 888-WWP-ALUM (997-2586).
For more information about the Sempra Foundation, visit semprafoundation.org.