Joe Maak of Pride Resource Partners said his business flourished with the support of Sempra's San Diego Gas & Electric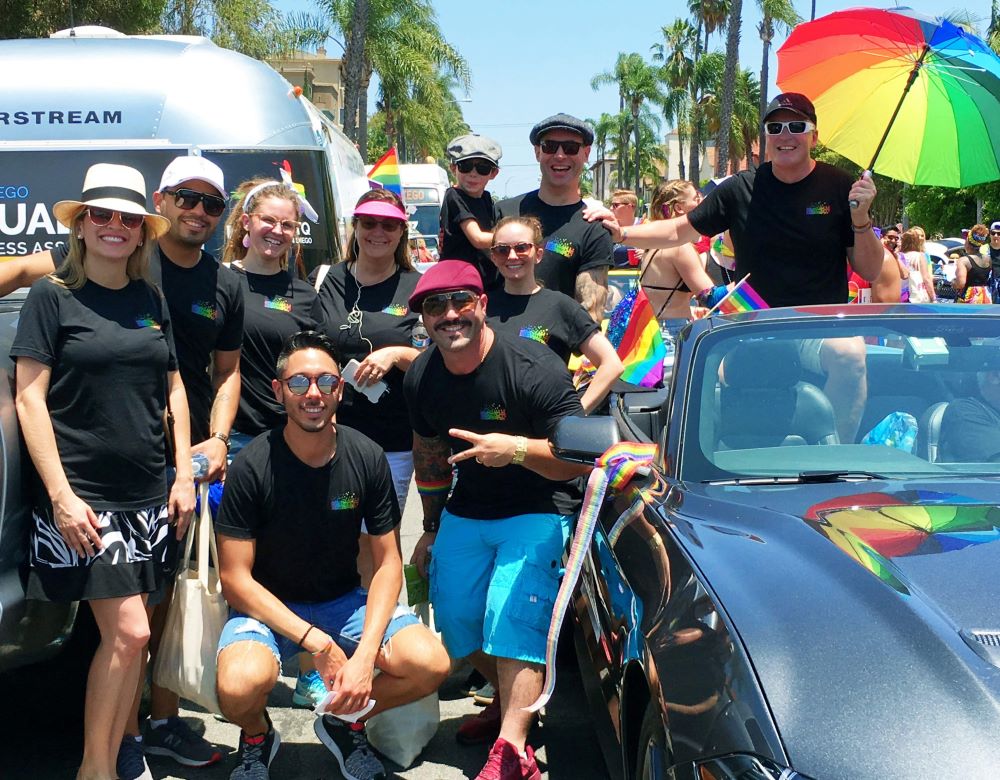 San Diego resident Joe Maak can tell you what it's like to live the American Dream. He immigrated to the U.S. more than 30 years ago where he earned two master's degrees before building a career managing capital projects. In 1998, while working at a project management company, Maak gained Sempra's San Diego Gas & Electric as a client and supported the utility on hundreds of different projects.
With 17 years of utility and energy experience under his belt and a California Public Utilities Commission order requiring regulated utilities to work with diverse suppliers, Maak acted on a new dream: To launch his own business. In 2015, Maak founded Pride Resource Partners, a project management consulting firm that serves regulated industries such as the energy and transportation sectors. In just eight years in business, Maak and his team have experienced significant growth.
"SDG&E's support cannot be understated," Maak said. "SDG&E has been instrumental in helping us successfully grow from a micro-business enterprise to a capable and sustainable prime supplier."
Photo: The Pride Resource Partners team at the San Diego Pride Parade
Driving success with diversity
Sempra's family of companies has a long history of working with suppliers that reflect the communities it serves. In fact, both of Sempra California's operating companies, SDG&E and SoCalGas, have decades-long track records of surpassing the California Public Utilities Commission's goals for spending with suppliers certified by the CPUC as diverse.
The owners of Doty Brothers Construction Company know SoCalGas' commitment well. The company has worked with the Sempra operating company for more than 30 years where they've supported more than 7,000 projects.
"One of the benefits of such a long relationship is that SoCalGas gets a consistent, quality product for their customer base," Henry Barber, president of Doty Brothers Construction Company, said. "For Doty Brothers, it's helped us stay in business, remain profitable and provide good-paying jobs."
The commitment to diversity spans to Sempra Texas where Oncor's spending on diverse suppliers was 11% in 2022. In 2020, Oncor also issued its first sustainability bond, whose issuance raised approximately $443 million in net proceeds used to finance or refinance expenditures with minority- and women-owned business suppliers. The estimated economic impact of the 2020 Sustainability Bond Spend on an aggregate basis included approximately $800 million in production contribution to the economy and more than 5,000 total jobs supported within Oncor's supply chain and in the broader economy, according to third-party researchers.
"Sempra's vision to deliver energy with purpose is achieved by our diverse community of people, including suppliers who bring creativity, talent and innovative solutions to the table," Deborah Martin, chief diversity officer and vice president of people and culture at Sempra, said. "We are grateful for each of the suppliers who choose to work with our companies to help create a better future for all."
Sharing success with suppliers
Sempra's SDG&E has done more than just select Pride Resource Partners as the most qualified vendor for a few projects. Maak said his partnership with SDG&E led to new mentorship opportunities, new networking events and new clients. It also led to new opportunities to support other small businesses and the larger community.
"Because we appreciate the many opportunities that we have been given to grow Pride through our relationships with SDG&E and the diverse business community, we understand the importance of paying it forward," Maak said. "As we grow, we are in the fortunate position to elevate other newcomers in the marketplace."
Pride Resource Partners provides scholarships to Mira Costa College students and sponsors the annual San Diego Pride Parade, among other charitable causes. Maak also takes pride in knowing he can offer his employees competitive wages, benefits and professional development opportunities to help secure their economic future, as well as that of their families.
"If it were not for SDG&E, it is possible that Pride would not be in existence today," Maak said.
To learn more about how to be a Sempra supplier, visit our operating companies' websites:
SDGE.com | SoCalGas.com | Oncor.com