Meet Sempra Energy Chairman & CEO, Jeffrey Martin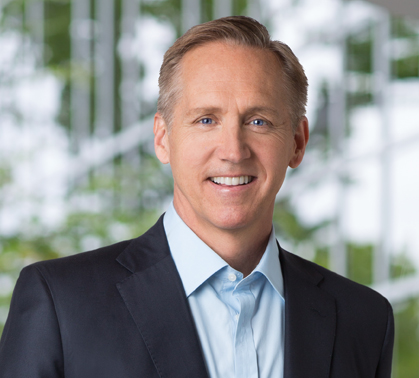 Jeffrey W. Martin is chairman and chief executive officer of Sempra Energy.
Martin has served as Sempra Energy's chief executive officer since May 2018 and as chairman since December 2018. He has been with the company for more than 15 years.
His focus on People | Priorities | Culture has charted an exciting new path for Sempra companies to grow stronger and more profitable through purpose-driven leadership.
Under Martin's leadership, in 2018, the company was named to the respected Dow Jones Utility Average, a 15-stock, price-weighted index measuring the performance of some of the largest U.S. companies within the utilities sector. Martin has also charted Sempra Energy's course to become a leader in U.S. LNG exports to global markets. Today, Sempra Energy serves more than 40 million consumers – more U.S. customers than any other U.S. utility holding company.
"Every day, our employees are united by the unique opportunity to make a positive impact on the communities we serve by delivering energy with purpose."
— Jeffrey Martin, Chairman & CEO
Delivering Energy with Purpose