Meet Sempra Energy Chairman and CEO, Jeffrey Martin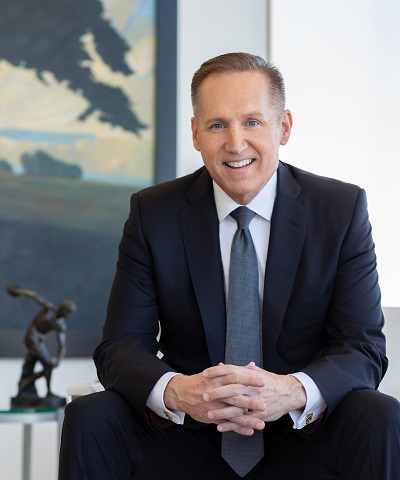 As chairman of the board of directors and chief executive officer of Sempra Energy, Jeffrey Martin leads a Fortune 500 energy infrastructure company with over $60 billion in assets, operating revenues of more than $11.6 billion and more than 18,000 employees who serve over 35 million consumers. Martin also has refocused the company's mission on becoming North America's premier energy infrastructure company. This renewed focus on the fastest-growing markets in North America was supported by an $8 billion capital recycling program that included the pending sales of the company's South American assets.
Previously, Martin was executive vice president and chief financial officer for Sempra Energy from 2017 to 2018, where he led the company's $9.45 billion acquisition of Oncor, the largest electric utility in Texas. Prior to that, from 2014 through 2016, he served as chief executive officer of San Diego Gas & Electric, one of Sempra Energy's regulated, investor-owned California utility companies and a recognized leader in safety and renewable energy.
"Every day, our employees are united by the unique opportunity to make a positive impact on the communities we serve by delivering energy with purpose."
Jeffrey Martin, Chairman & CEO
Delivering Energy with Purpose