Meet Chairman and CEO, Jeffrey W. Martin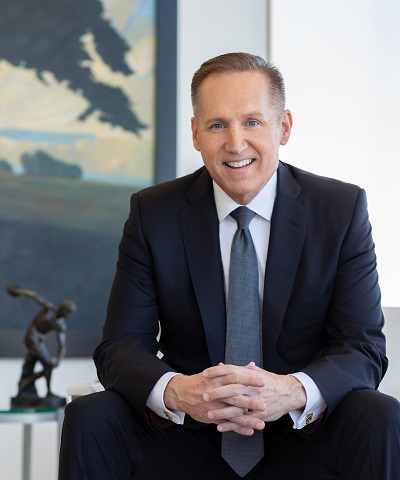 As chairman of the board of directors and chief executive officer of Sempra, Jeffrey Martin leads a Fortune 500 energy infrastructure company with a market capitalization of nearly $40 billion and assets of over $65 billion. Over the last three years, Martin has led the company's strategic realignment around a new mission to become North America's premier energy infrastructure company by divesting non-strategic assets and reinvesting for growth in the largest economies in North America.
As CEO, Martin oversees a $32 billion capital plan, the largest in the company's history, and leads more than 19,000 employees, serving the daily energy needs of more Americans than any other company.
"Every day, our employees are united by the unique opportunity to make a positive impact on the communities we serve by delivering energy with purpose."
Jeffrey W. Martin, Chairman & CEO
Delivering Energy with Purpose
Our vision, mission and values were informed by input from employees at all levels of the company.