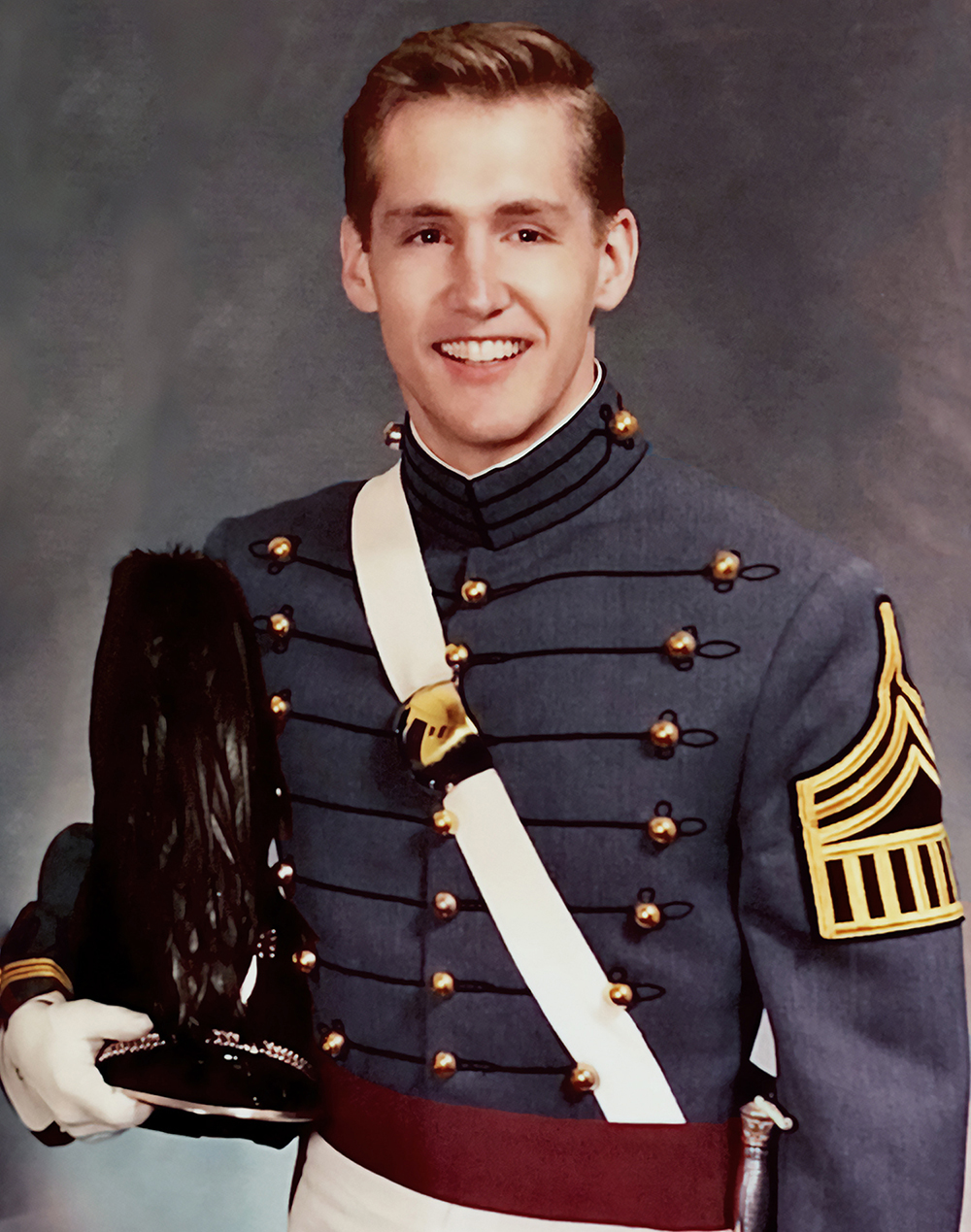 As Chairman and Chief Executive Officer of Sempra, Jeffrey Martin leads 20,000 employees with a mission to become North America's premier energy infrastructure company. With a focus on sustainable business practices and investments that modernize and expand energy networks, the company is advancing the global energy transition through electrification and decarbonization in the markets it serves.
Since assuming the helm of Sempra nearly five years ago, Martin has led transformational change across the Sempra family of companies, reflecting a leadership philosophy that was instilled in him over the course of his earlier military career. Martin holds a Bachelor of Science degree from the United States Military Academy at West Point. Upon graduation, he was commissioned as an officer in the U.S. Army where he served as an air-cavalry pilot in the 4th Squadron, 3rd Armored Cavalry Regiment.
In celebration of Veterans Day and Military Families Month, Martin reflects on the experiences in the U.S. Army that helped shape his views on leadership and service.
Photo: Jeffrey Martin, United States Military Academy at West Point
Talk about what inspired you to consider a career in the U.S. Army.
My decision to serve was inspired by two factors. First, I grew up in a small town in Western North Carolina in a family with a tradition of military service. I always looked up to my father, who was a great role model. He had served in the U.S. Army during the Korean conflict in the 1950s. He was assigned to the 25th Infantry Division, also known by the nickname "Tropic Lightning" due to its mission set in the Asia-Pacific region.

Second, when I was in high school, 70 Americans were taken hostage at the U.S. Embassy in Iran. The year was 1979. This became known as the Iran Hostage Crisis and was one of the first overt acts of terrorism against the U.S.

I was looking at a variety of colleges at the time. In a nod to my family's history of military service and the sense of patriotism that swept across America during the hostage crisis, I chose to serve my country. In 1980, I accepted an appointment to the United States Military Academy at West Point, where I received a general engineering degree.
Tell us about your early experiences during your service.
After graduating from West Point in 1984, I was commissioned as a 2nd Lieutenant. Over the next 24 months, I completed three military training programs: the U.S. Army Infantry Officers' School, Airborne School and Flight School. The challenging nature of these training assignments further prepared me to serve in the Third Armored Cavalry Regiment as a helicopter pilot and flight platoon leader. At the time, it was near the end of the Cold War and our primary mission was to spearhead the Army's response to any Soviet threat to Western Europe. I left the Army with the rank of Captain in December 1989, and the Cold War officially ended two years later.
How did your experience in the Army shape your view on leadership?
When I look back on my time in the Army, there are two general takeaways:

First, I learned a lot about the value of serving an ideal greater than oneself. There is so much value in the concept of service to others, and it was truly rewarding to serve with so many young men and women from all different backgrounds, who cared so much about our country.

Second, I learned that people often make the mistake of associating leadership with creating followership — and unfortunately that can lead to an over-reliance on one's title or position in an organization to accomplish things. Instead, what is far more important is being intentional about creating new leaders at every level of an organization. The credo that comes to mind is "to measure your success on how those around you succeed." That means whether your focus is on winning on the battlefield or in corporate America, leadership is all about raising up those around you and bringing out the best in people, teams and organizations.

This is a philosophy that our team has embraced at Sempra, where we are focused on building a high-performing culture. That translates into delivering safety and operational excellence, leveraging leadership and employee development, embracing our differences and building a strong sense of belonging at the company.
Photo: Jeffrey Martin's Promotion Ceremony, Fort Bliss, Texas, 1988; joined by R.J. Martin (father)
How has this experience inspired your leadership of an organization like Sempra?
I start with the proposition that everyone wants to be successful and contribute to our company's growth. Second, it is important to remind yourself every day that it is an honor to work with so many talented people around a common mission of finding new and innovative ways to better serve society.

At Sempra, we have been successful in creating a leadership position in some of the largest economic markets in the world and that comes with the responsibility of combining the scale of our energy network with innovation and new technologies to help better serve our customers. With a corporate culture that values service to others, it is also exciting to play a role in helping to solve some of society's greatest challenges, including playing a leadership role in ensuring that energy is cleaner, abundant and more affordable.

I am honored to lead and serve alongside 20,000 employees, including more than 800 veterans and active reservists across our family of companies. As we look to create a culture of high-performance at Sempra, it is important to pause on days like today to extend our sincere gratitude to those around us who have served — or still serve — in the U.S. Armed Forces.