2022 annual report cover celebrating our 25th anniversary
"It is pride in our past that gives us confidence in our future."
This is Chairman and CEO Jeffrey Martin's comprehensive letter to shareholders included in our 2022 annual report.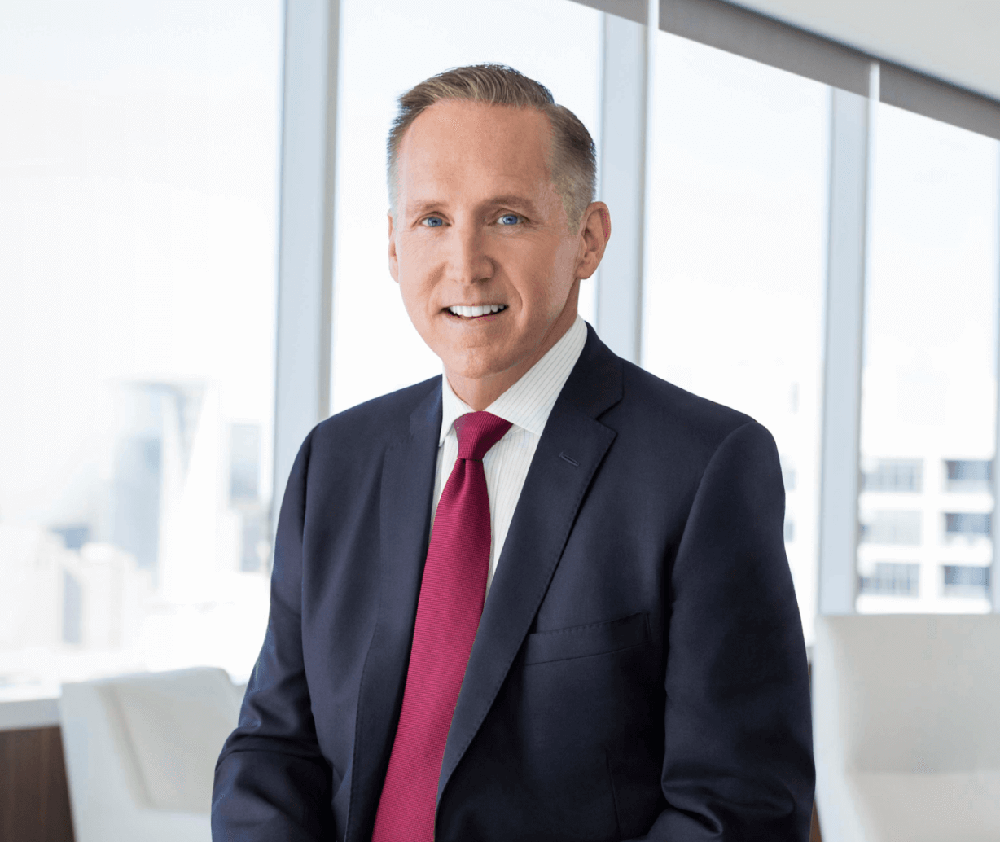 Dear fellow shareholders:

We begin 2023 with great optimism. This year marks Sempra's 25th anniversary — a milestone I am honored to recognize alongside thousands of talented employees across our family of companies. I am incredibly proud of the strong foundation we have built.

Our company has long been committed to service to others, which is symbolized in the humanistic logo that accompanies our brand. At its heart, this commitment to service and the betterment of our community is central to our corporate culture and a constant reminder that we stand tallest when we are successful in finding new and better ways to serve customers, while enabling shareholders and stakeholders alike to thrive.

Today, in many ways, it is pride in our past that gives us confidence in our future. It is from Sempra's rich tradition of serving others that we understand our role in society and how we can meet the expectations of a growing list of stakeholders. While much has changed over the last quarter-century, our vision — delivering energy with purpose — has remained constant as we embrace each new challenge as an opportunity to create innovative, forward-looking solutions.

This is an important time for our company. Energy infrastructure is a great enabler of prosperity, health and well-being for billions of people around the world. That is why Sempra is pursuing the dual opportunities of advancing decarbonization and helping to deliver energy security globally, all while improving the resiliency of our delivery of energy in the markets we serve.
Executing on our mission
Our high-performing culture empowers us to deliver results the right way. Safety, affordability and reliability are core priorities of our business strategy as we execute a disciplined capital allocation approach to meet financial goals.

Our 2022 accomplishments include:
Achieved outstanding safety records across our platforms.

Achieved strong financial results while continuing to support a growing dividend.

Delivered total shareholder return of 20% in 2022, which equals a return of 1,191% since we were founded in 1998, as compared to the S&P 500 Utilities and S&P 500 indices, which produced returns of 477% and 435%, respectively, during the same 25-year period.

Hit an all-time high stock price of $176.47 on September 12.

Completed the sale of a non-controlling, 10% interest in Sempra Infrastructure Partners to a subsidiary of Abu Dhabi Investment Authority for $1.7 billion, resulting in Sempra retaining a 70% controlling stake in Sempra Infrastructure Partners.

Improved our sustainability programs to earn recognition as the #1 Ranked Utility in America for environmental, social and governance (ESG) and financial performance by Investor's Business Daily.
Shaping the future of energy
For the past three years, our Leading 2025 strategic initiative — designed to drive sustained performance and long-term value for our shareholders and all stakeholders in the communities we serve — has guided our decisions.

Our three growth platforms of Sempra California, Sempra Texas and Sempra Infrastructure are building the infrastructure that delivers electricity and cleaner fuels to some of North America's leading economies. Together, these growth platforms serve a common purpose of helping to meet the world's expanding decarbonization and energy security goals.
Sempra California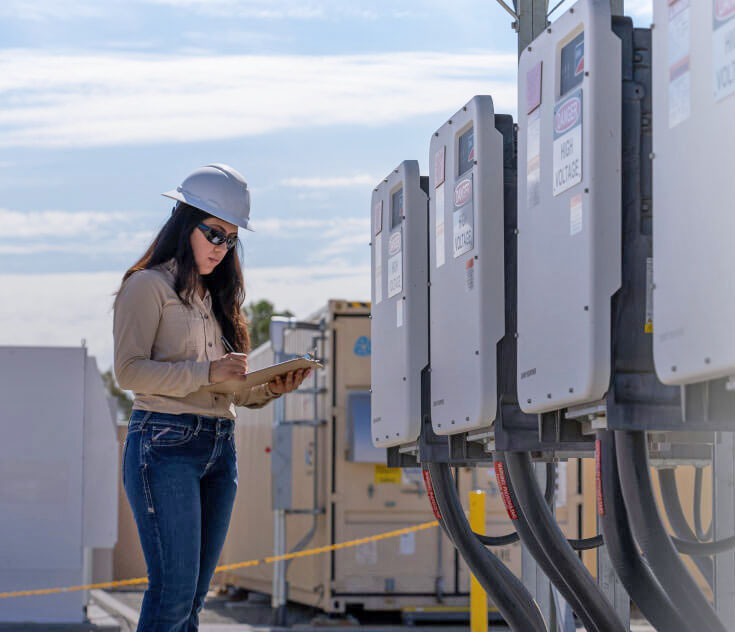 Sempra's California utilities, San Diego Gas & Electric Co. (SDG&E) and Southern California Gas Co. (SoCalGas), are combining the power of research, technology and innovation to support California's ambitious clean energy goals.

Amid the urgency to address climate change and its impacts, SDG&E worked with third-party experts to create The Path to Net Zero: A Decarbonization Roadmap for California, which is an insightful study on how the state could achieve carbon neutrality by 2045 while increasing climate resiliency. In support of that strategy, SDG&E received California Public Utilities Commission (CPUC) approval of 200 megawatts of utility-owned energy storage, a portion of which is expected to support four microgrids located at strategic substations throughout the service territory. These initiatives are just a few of the examples of the operational excellence that earned SDG&E designation by PA Consulting in its ReliabilityOne® awards as the Best in the West for Electric Reliability for the 17th year in a row.

Sempra's California utilities are participating in more than 20 hydrogen research and demonstration projects underway aiming to enhance grid resiliency and help decarbonize the economy.

In 2022, SoCalGas announced a proposal to develop what would be the nation's largest green hydrogen energy infrastructure system, the Angeles Link. This proposal has the potential to significantly reduce greenhouse gas emissions from electric generation, industrial processes, heavy-duty trucking and other hard-to-electrify sectors in Southern California. In December, the CPUC approved SoCalGas establishing a memorandum account to track the costs of feasibility studies for Angeles Link — an important milestone for SoCalGas' Aspire 2045 strategy.
Sempra Texas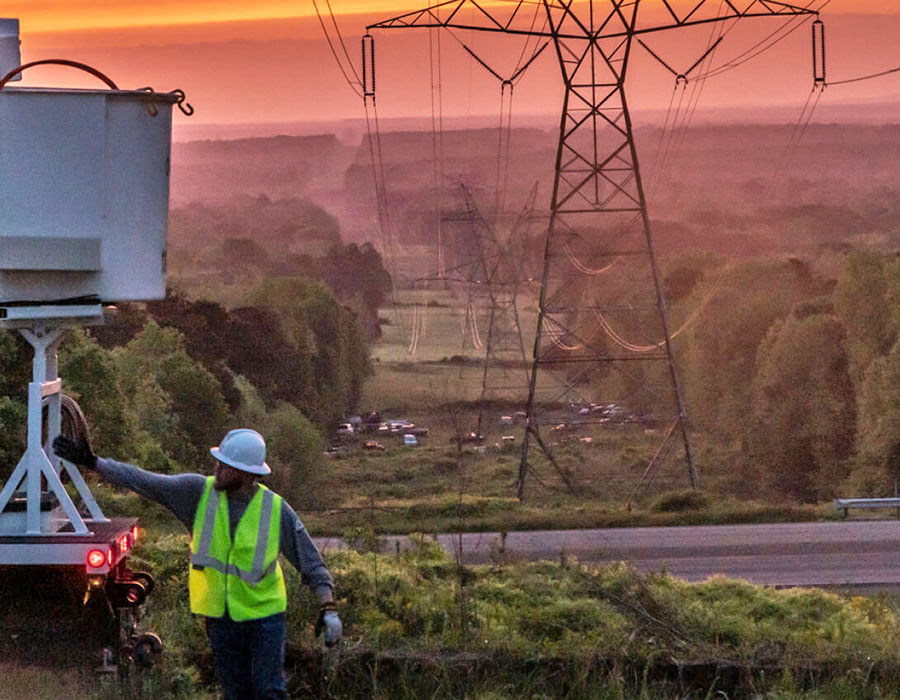 Oncor Electric Delivery Company LLC (Oncor), based in Dallas, continues to facilitate the growing integration of renewable energy throughout Texas. Its capital plan supports the build-out of critical new transmission and distribution infrastructure to support premise growth, new high-voltage interconnections and one of the fastest-growing economies in the nation. Oncor continues to grow and execute on its capital plan and harness innovative technologies to safely deliver reliable energy to Texans.

Oncor maintained steady operational execution in 2022, constructing new projects to support growth across Texas and increase reliability for the Electric Reliability Council of Texas market. The utility placed more than $1 billion of transmission projects into service, including placement of 13 substations and 18 new switching stations into service and approximately 340 miles of new or upgraded high-voltage transmission lines. Additionally, in 2022, Oncor experienced a 53% increase in active generation and retail transmission interconnection requests. This strong momentum is driven by residential and commercial growth across Oncor's service territory and continued high demand for renewable energy.
Sempra Infrastructure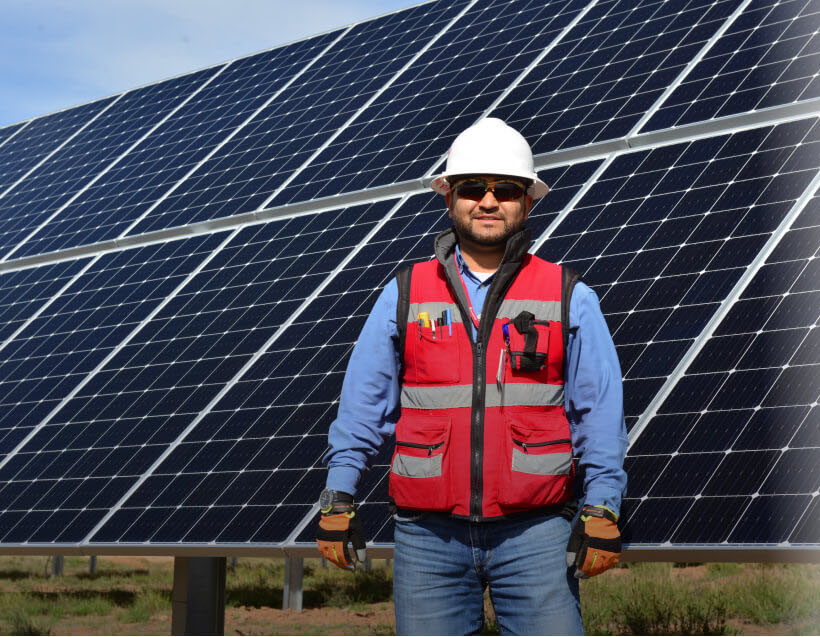 The 2021 launch of Sempra Infrastructure, headquartered in Houston, is one of our most exciting milestones to date. With three innovative business lines — clean power, energy networks, and liquefied natural gas (LNG) and net-zero solutions — Sempra Infrastructure is making significant commercial advancements across its North American energy infrastructure projects, which are competitively positioned along the Gulf and Pacific Coasts.

Amidst heightened global interest in energy security concerns and the trend toward reducing the production of electricity from coal, the company's portfolio of LNG export development projects continued to make notable progress in 2022. Sempra Infrastructure's dual-coast strategy positions the company to supply LNG to both Atlantic and Pacific customers as the world marches forward on a decarbonization pathway while helping to meet the growing demands for secure and reliable energy. The company continues to make progress marketing its LNG development projects including Port Arthur LNG Phase 2 and Cameron LNG Phase 2. The expansion at Cameron LNG currently targets a final investment decision after completion of a competitive front-end engineering and design process in the summer of 2023.

Sempra Infrastructure also made significant headway in the construction of Energía Costa Azul LNG Phase 1, contributing more than 5 million hours worked without a lost time incident.
Embracing a dynamic energy future
We believe we do well when the world around us thrives. That is why our purpose and business initiatives are aligned with addressing some of society's greatest challenges.

At our very core, we need to deliver innovation and new infrastructure investments that help drive broad economic growth. We view these investments through the lens of enabling growth, prosperity and access to the cleaner fuels of the future.

As we look forward to the next 25 years, we envision a new era of technology and innovation with the potential to power advancements across the entire energy value chain. With new technologies, how energy is sustainably produced and transported will change — all with a view of producing more energy that is both cleaner and more affordable. We also believe that new technologies will emerge and unlock untold opportunities for consumer and industrial markets. Populations will grow and with them, the demand for energy essential to modern life. That is why our company views modern energy infrastructure as a key enabler of societal, economic and environmental progress.

At Sempra, progress means doing even more to deliver affordable, reliable and increasingly cleaner forms of energy. It means becoming more efficient, investing in innovation, growing the capabilities of our employees and returning greater value to our shareholders. I could not be more excited by Sempra's opportunity to continue to better serve customers by advancing our collective decarbonization and energy security goals — all while delivering value for shareholders.

On behalf of Sempra's leadership team and board of directors, thank you for your confidence in our mission and for partnering with us on this journey. Together, we are advancing a better future for all.
Boldly forward together,
Jeffrey W. Martin
Chairman and CEO
Meet Jeffrey Martin
Explore the 2022 interactive annual report