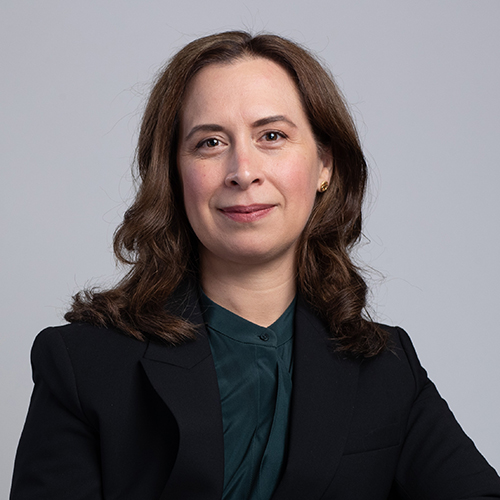 This past year we advanced Sempra's strategic initiative known as Leading 2025, with the goal of helping to deliver improved energy security, economic growth and a lower-carbon society by investing in modern energy networks.
Our growth platforms — Sempra California, Sempra Texas, and Sempra Infrastructure — are strategically positioned to deliver these opportunities with significant size and scale in key markets, strong recurring cash flows associated with transmission and distribution investments and growth trends requiring continued network expansion. In 2021, we invested over $7 billion in critical energy infrastructure, a record amount for our company, and our adjusted earnings per common share (EPS) were well above our forecasted guidance range. For more information on our 2021 financial performance, please see Sempra's 2021 Annual Report.
Sempra's focus on our sustainable business practices, however, is not sentimental. Instead, it is central to our strategy, capital allocation and sustained performance. That is why throughout our report, you will see examples of our sustainable business practices, including our proactive management of environmental, social and governance risks and opportunities to drive improvements across a variety of performance criteria and long-term value for shareholders and all our other stakeholders. These practices include:
Aligning our portfolio with long-term macroeconomic, market and policy trends (page 43);

Mitigating the risks of our business by enhancing safety, climate resilience and affordability, among other factors (pages 65, 54 and 84); and

Capturing new opportunities and activating new value streams through investments in infrastructure supporting increasingly diversified and cleaner forms of energy (page 46 and 47).
Importantly, the business case for our sustainable business practices is set forth in a programmatic way in Sempra's Energy Transition Action Plan Framework. Innovation and technology are central to the company's business case and underpin our investments in decarbonization, diversification and digitalization of energy networks over the next five, ten and ten-plus years. See page 46 for a summary of the progress we made in 2021.
In addition, our Sustainable Financing Framework, introduced in August 2021, outlines the parameters under which we can finance sustainable projects in alignment with our strategy, while also paving the way to expand new ESG financing opportunities.
Our sustainable business practices include proactive efforts to seek input and guidance from our stakeholders and in turn, help our stakeholders understand how we continue to improve our business operations. To that end, we regularly look to improve the relevance, transparency and usefulness of our reporting. In this report, we introduce the following enhancements, among others:
Dedicated section for our ESG goals and key ESG performance indicators (KPIs) (pages 18–26);

Downloadable tables, graphics and other tools to assist stakeholders with analysis, to be released online; and

New trade association climate lobbying disclosure template, developed by Sempra in consultation with shareholders and other key stakeholders that is now adopted by some of the most significant trade associations in the United States (page 106).
Over the past year, our workforce — 20,000 employees strong — worked with great discipline and a laser focus on advancing safe and resilient energy infrastructure with a view toward meeting the evolving needs of our shareholders and all our other stakeholders. Across our companies, we helped lift our communities and delivered energy to help enable the wellbeing and aspirations of the nearly 40 million consumers and thousands of businesses that we have the privilege of serving 24/7/365.
Our refreshed brand, introduced last year, affirms our purpose and anchors our high-performance culture, reminding us of our decades-long commitment to serve others, our shared values and our strategic focus on modern, 21st century energy infrastructure. Simply put, sustainability — including our abiding commitment to serving all our stakeholders — is the basis of all we do.
At a time of great change globally and at home, Sempra's North Star has never shined brighter — to deliver energy with purpose.
Onward,

Lisa Larroque Alexander
Senior Vice President, Corporate Affairs and Chief Sustainability Officer