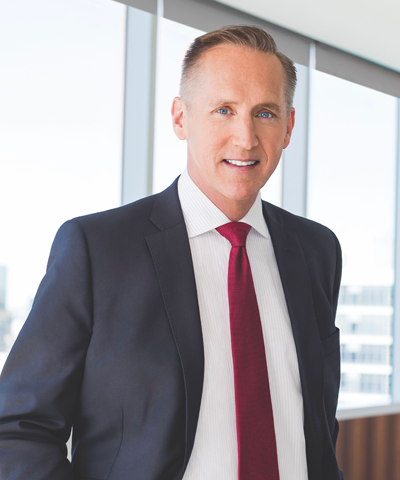 The unprecedented events of the past two years have fundamentally changed the way we look at the world.
Health and safety have been our foremost concerns throughout the global pandemic. In addition, the ongoing war in Ukraine creates a profound sense of sadness, while also raising new issues relating to the security of Europe and the importance of energy security generally. All these considerations are set against the backdrop of unrelenting changes in our climate.
As we strive for a world with greater peace and stability, our responses to these issues are interconnected. At Sempra, we have an optimistic view about our ability to make a difference. As the owner and operator of one of North America's largest energy networks, we have a critical role to play in advancing energy security, future economic growth and the development of a lower-carbon society. This is not an either-or discussion. A better future depends on all the above.
That is why our corporate strategy is centered on sustainability — and why an unwavering focus on safety, resilience, energy security and climate security informs our approach to delivering value for shareholders and all our other stakeholders.
As energy systems around the world change and adapt, we are determined to be a positive force for change. While others defend their business activities with initiatives focused on doing less harm, at Sempra we are committed to creating a corporate culture that is relentlessly focused on how we can do more good.
Today we are executing on our largest-ever capital plan of $36 billion, which calls for new investments in critical infrastructure, such as new electric transmission and distribution investments, utility-scale battery storage and green hydrogen delivery systems, to bring cleaner sources of energy onto the grid. These types of investments are essential to help power new solutions to society's climate challenges, as well as help build a healthy economy and better quality of life for our communities.
We remain steadfast on our mission to be North America's premier energy infrastructure company. We owe our progress to our 20,000 employees who have risen to the challenges of the past years, while remaining focused on serving our communities safely and delivering energy with purpose. Their resolve and contributions to our high-performance culture set our employees apart as one of the best workforces in the industry. At Sempra, we are committed to building an inclusive workplace, where diverse views and backgrounds are celebrated alongside our common values:
Do the right thing | Champion people | Shape the future
We press forward with these values and a bias for action at the heart of everything we do, advancing a better future for all.
Jeffrey W. Martin
Chairman and Chief Executive Officer