The economies of North America continue to expand and become increasingly integrated. At Sempra, we are excited to support this region's future economic expansion through the development of modernized energy infrastructure to better meet the needs of customers.
According to recent reports from the International Energy Agency, global energy demand surged in 2021, with over 50% of demand growth met with coal-fired generation. With coal use in power generation increasing by 9% in 2021, global carbon dioxide (CO2) emissions from power generation may reach an all-time high. That is why numerous studies suggest that curtailing the dependence on coal is central to successfully modernizing the world's energy systems.
"At Sempra, we understand our role in expanding access to cleaner forms of energy, including enabling safe and reliable electricity, which we view as a core component of a healthy economy and a better quality of life," said Jeffrey W. Martin, chairman and chief executive officer of Sempra.
Collaborating to support Mexico's energy security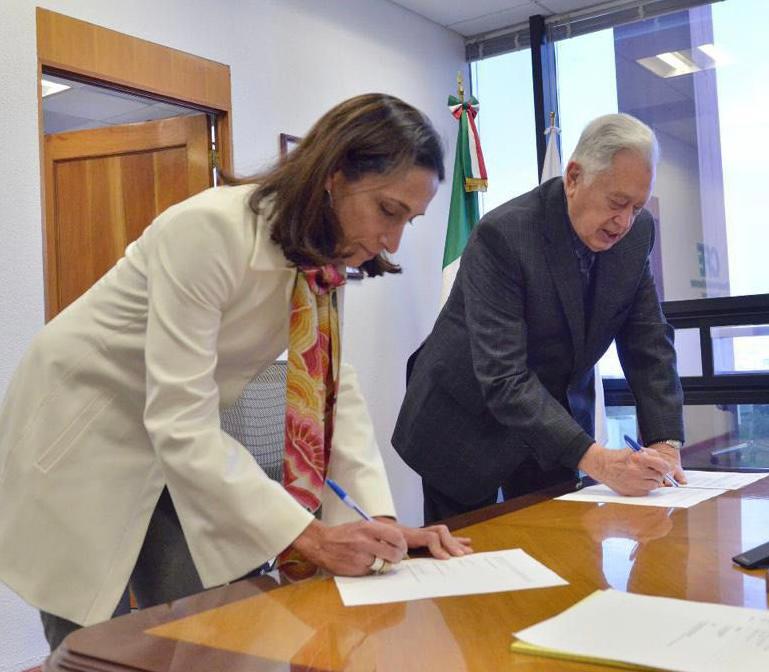 Through a non-binding memorandum of understanding (MOU) between Sempra Infrastructure and Mexico's state-owned electric utility, Comisión Federal de Electricidad (CFE), Sempra Infrastructure intends to develop new and cleaner natural gas projects in Mexico to help improve the country's energy security, while supporting energy diversification of global markets through exports. With the majority of coal usage coming from Asia and the subcontinent of India, the Pacific Coast of North America represents an exciting new opportunity to dispatch liquefied natural gas (LNG) to Asia to help displace coal.
Among other areas of collaboration, the MOU contemplates the joint development of the Vista Pacífico LNG export facility in Topolobampo, Sinaloa. This proposed new project is expected to be a mid-scale facility and would source lower-cost natural gas from the Permian Basin. Supply would be directed to electric generation power plants being developed by CFE in Baja California Sur, and for export to high-demand Asian markets.
Additionally, the MOU proposes the development of a liquefied natural gas regasification terminal in La Paz, Baja California Sur and addresses the return to service of the Guaymas – El Oro pipeline in Sonora through a proposed re-routing of the pipeline based on mutual understanding between the Yaqui community and CFE. The proposed new route would be able to supply natural gas to industrial, commercial and residential markets in the Pacific Coast of Mexico, Baja California Sur, as well as the Vista Pacífico LNG facility.
"We remain committed to helping meet Mexico's growing energy needs as we work to expand our portfolio of renewable energy, energy networks and LNG infrastructure," said Justin Bird, chief executive officer of Sempra Infrastructure. "By collaborating with CFE, we can bring the strengths of both organizations together to help improve Mexico's energy supply, while also contributing to a new export industry on the Pacific Coast."
Strengthening local communities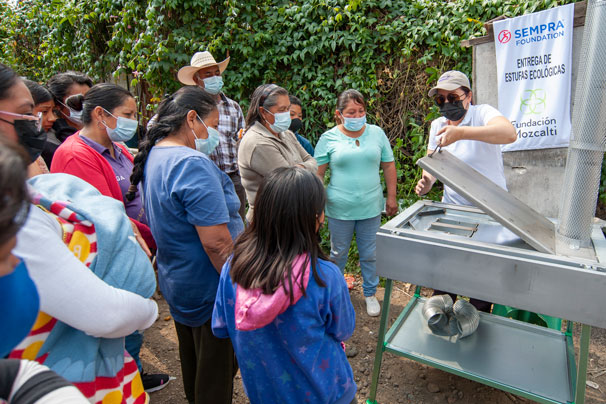 In addition to developing, building and operating safe, reliable infrastructure, Sempra and Sempra Foundation have made significant investments in Mexico over the last decade to strengthen local communities through corporate citizenship investments, including programs focused on energy access and climate action.
As recently as October 2021, Sempra Foundation announced a $500,000 donation to Fundación Mozcalti to provide cleaner cook stoves to more than 20,000 people in vulnerable and indigenous communities in support of energy access and emissions reductions in Mexico. Sempra also contributed a grant of over $120,000 to Wildcoast, an international nonprofit organization addressing climate change by conserving coastal and marine ecosystems, to advance a mangrove restoration project in San Ignacio Lagoon on the Baja California Peninsula.
Proposed Vista Pacífico project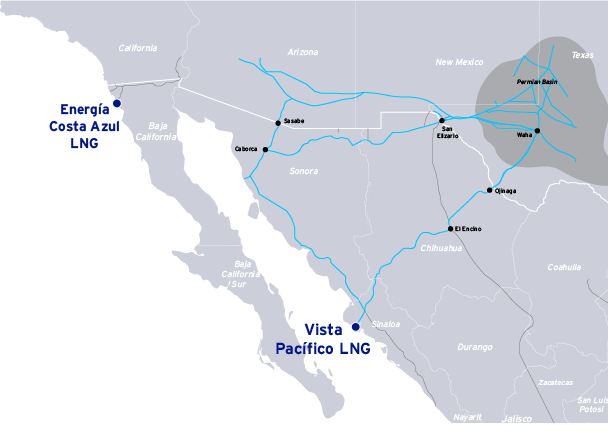 The proposed Vista Pacífico project would be Sempra's second LNG export facility on the Pacific Coast of Mexico. Sempra Infrastructure reached a final investment decision on the first phase of the Energía Costa Azul (ECA) LNG project in late 2020. ECA LNG is anticipated to be the first export terminal to connect the abundant natural gas supplies of the U.S. Western States to Baja California — and ultimately high-demand Asian markets.
The development of these projects is contingent upon, among other factors, reaching definitive agreements with CFE as contemplated by the non-binding MOU, obtaining binding commitments, completing the other required commercial agreements, securing all necessary permits, obtaining financing and reaching final investment decisions.
---
In this article, forward-looking statements can be identified by words such as "believes," "expects," "anticipates," "plans," "estimates," "projects," "forecasts," "should," "could," "would," "will," "confident," "may," "can," "potential," "possible," "proposed," "in process," "under construction," "in development," "target," "outlook," "maintain," "continue," "goal," "aim," "commit," or similar expressions, or when we discuss our guidance, priorities, strategy, goals, vision, mission, opportunities, projections, intentions or expectations.
Factors, among others, that could cause actual results and events to differ materially from those described in any forward-looking statements include risks and uncertainties relating to: decisions, investigations, regulations, issuances or revocations of permits and other authorizations, and other actions by (i) the Comisión Federal de Electricidad, U.S. Department of Energy, U.S. Federal Energy Regulatory Commission and other regulatory and governmental bodies and (ii) states, counties, cities and other jurisdictions in the U.S., Mexico and other countries in which we do business; the success of business development efforts, construction projects and acquisitions and divestitures, including risks in (i) the ability to make a final investment decision, (ii) completing construction projects or other transactions on schedule and budget, (iii) the ability to realize anticipated benefits from any of these efforts if completed, and (iv) obtaining the consent of partners or other third parties; the resolution of civil and criminal litigation, regulatory inquiries, investigations and proceedings, and arbitrations; actions by credit rating agencies to downgrade our credit ratings or to place those ratings on negative outlook and our ability to borrow on favorable terms and meet our substantial debt service obligations; actions to reduce or eliminate reliance on natural gas; expropriation of assets, failure of foreign governments and state-owned entities to honor their contracts, and property disputes; weather, natural disasters, pandemics, accidents, equipment failures, explosions, acts of terrorism, information system outages or other events that disrupt our operations, damage our facilities and systems, cause the release of harmful materials, cause fires or subject us to liability for property damage or personal injuries, fines and penalties, some of which may not be covered by insurance, may be disputed by insurers or may impact our ability to obtain satisfactory levels of affordable insurance; the availability of natural gas; the impact of the COVID-19 pandemic on capital projects, regulatory approvals and the execution of our operations; cybersecurity threats to the storage and pipeline infrastructure, information and systems used to operate our businesses, and confidentiality of our proprietary information and personal information of our customers and employees, including ransomware attacks on our systems and the systems of third-party vendors and other parties with which we conduct business; volatility in foreign currency exchange, inflation and interest rates and commodity prices and our ability to effectively hedge these risks; changes in tax and trade policies, laws and regulations, including tariffs and revisions to international trade agreements that may increase our costs, reduce our competitiveness, or impair our ability to resolve trade disputes; and other uncertainties, some of which may be difficult to predict and are beyond our control.
These risks and uncertainties are further discussed in the reports that Sempra has filed with the U.S. Securities and Exchange Commission (SEC). These reports are available through the EDGAR system free-of-charge on the SEC's website, www.sec.gov, and on Sempra's website at www.sempra.com. Investors should not rely unduly on any forward-looking statements.
Sempra Infrastructure is not the same company as San Diego Gas & Electric or Southern California Gas Company, and neither Sempra Infrastructure nor any of its subsidiaries are regulated by the California Public Utilities Commission.