Powering the World with LNG
Spotlight: Liquefied Natural Gas Export Infrastructure
After driving economic development and improving quality of life across so many communities throughout the past century, the global energy market is now going through a transition period. As more nations shift from higher-emissions fuels to lower-carbon natural gas and renewables, global demand for LNG is expected to dramatically increase. We believe Sempra Energy is uniquely positioned to capitalize on this trend.
Through our five strategically located export projects in various stages of construction or development, our talented commercial and engineering teams are developing infrastructure designed to directly dispatch LNG into Atlantic and Pacific markets to deliver more reliable and affordable energy to the world. Increased exports of LNG can provide a lower-carbon energy alternative to America's trading partners, while creating jobs at home and reducing our trade deficit.
We believe Sempra Energy is uniquely positioned to capitalize on this change in energy markets.
Sempra LNG and IEnova's proposed liquefaction project on Mexico's west coast — Energía Costa Azul LNG Phase 1 and Phase 2 — would connect to natural gas supplies from Texas and help to reduce transit time for U.S. natural gas to reach Asian markets from an average of 21 days to approximately 11 days.
The Cameron LNG liquefaction-export project in Hackberry, La., reached a major milestone this year — the project is now exporting LNG to Asian and European markets. And Port Arthur LNG in Jefferson County, Texas, is one of several mega projects in development around the world. We expect to reach a final investment decision on the Port Arthur LNG project in the third quarter of 2020.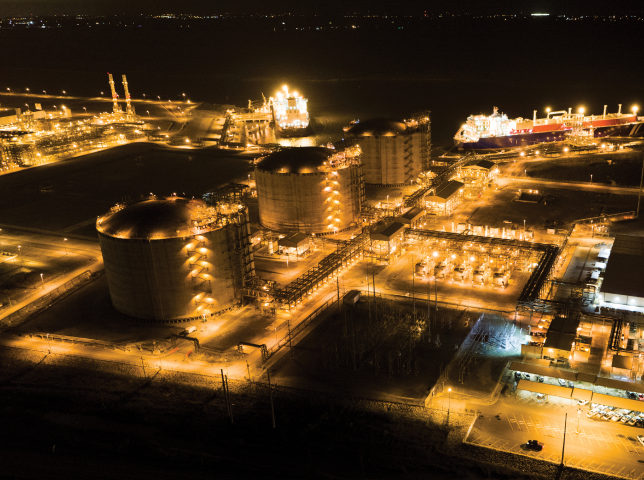 We are excited to help support the transformation of America as a recognized leader in energy exports with a goal of developing operating infrastructure that can deliver up to 45 million tonnes per annum (Mtpa) of LNG to world markets, which would make our company one of North America's largest developers of LNG-export infrastructure projects.