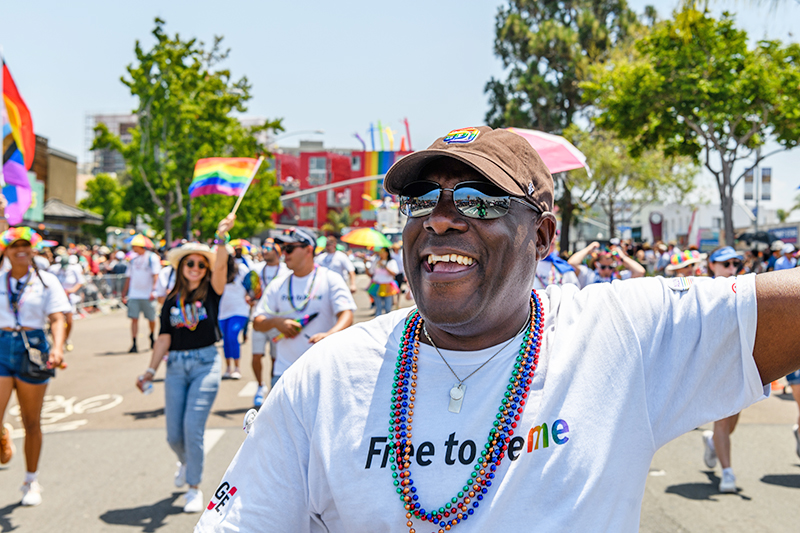 Recently, Sempra and San Diego Gas & Electric employees marched in the annual San Diego Pride Parade. This year's participation marks over 15 years of engagement with our San Diego LGBTQIA+ community and allies, emphasizing our dedication to advancing diversity and inclusion and cultivating a culture of belonging.
The parade began with Sempra's Senior Vice President of Diversity & Community Partnerships Mitch Mitchell leading a contingent of more than 50 employees and their families through the parade route. The marchers were followed by one of San Diego Gas & Electric's "bucket trucks", which ignited cheers and celebration from parade onlookers with each beep of its horn.
"Marching alongside our LGBTQIA+ employees was an experience truly representative of the culture we are building here at the Sempra family of companies," said Mitchell. "We welcome all and recognize the collective power of our different perspectives."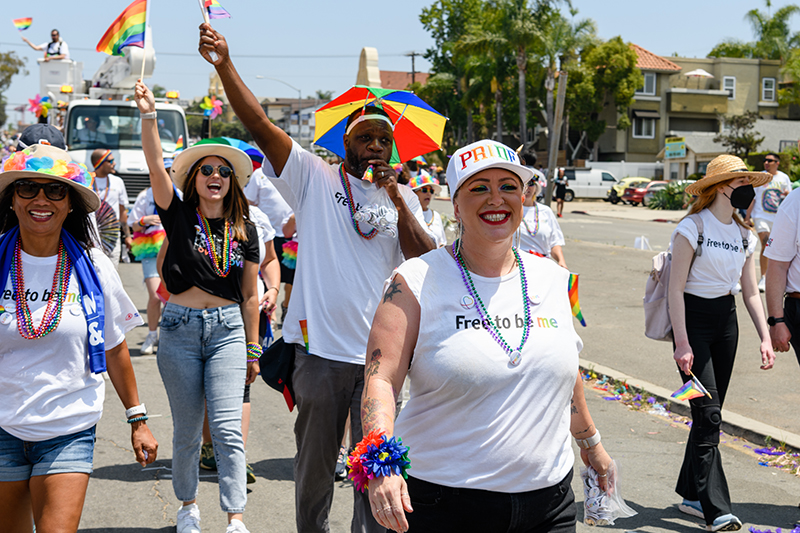 Our employees were eager to march alongside their colleagues, noting that our participation is a testament to our goal to help advance a better future for all within our companies and across the communities we serve.
"It was very meaningful to me," said Bunny Rambo, an executive assistant at Sempra. "The mission of Pride aligns with the values I live by. I was proud to walk as a team and represent our organization's culture of acceptance and inclusion. I feel grateful to work at a place that embraces us as individuals and sees the incredible value that diversity brings to business."
Our high-performance culture is driven by excellence in diversity and inclusion, and we take pride in being supporters and advocates to our LGBTQ+ workforce by fostering a culture of belonging. Sempra is honored to be named a "Best Place to Work for LGBTQ Equality" by the Human Rights Campaign, for receiving a perfect score on the organization's Corporate Equality Index (CEI) for the 14th consecutive year.
Across our family of companies, we are happy to affirm and support our LGBTQIA+ employees and believe that celebrating our differences not only helps make us a stronger company, it helps us better serve and represent the communities where we operate.
See more great photos from Pride 2022 on our Instagram, then keep exploring our long-standing commitment to diversity and inclusion.