May 11, 2020
Sempra Named Top Utility for Diversity and Inclusion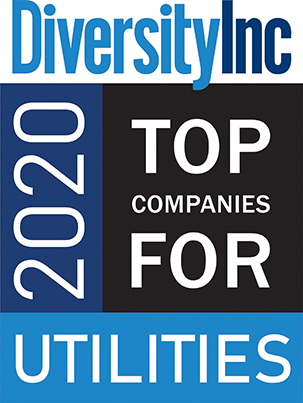 At Sempra Energy, we know that diversity drives performance. That's why we're proud to announce that we've once again been ranked first on DiversityInc's "Top Utilities" list for 2020, marking the second consecutive year Sempra Energy has appeared top of the list.
Also, for the first time, Sempra Energy appeared on DiversityInc's "Top Companies for Veterans" list.
"Recognizing the diverse voices and providing a platform for those voices to be heard drives us all to be better, innovate and produce tremendous outcomes," said Randy Clark, senior vice president and chief human resources officer for Sempra Energy. "As an energy infrastructure company, this means ensuring psychological as well as physical safety for our employees so they can best serve our customers."
We take pride in being a company of ideas, embracing an active dialogue, honest debate and constructive input. We actively seek to understand how we can foster a more inclusive, high-performing culture, where everyone feels a sense of belonging.
To put these beliefs into action, Sempra Energy has 15 different diversity and inclusion (D&I) councils to help engage thousands of employees each year through events and education on a variety of D&I topics. Our annual Diversity and Inclusion Summit brings together hundreds of employees from across the family of companies to cultivate understanding and connections.
Sempra has also established a cross-functional policy team to develop people-centric policies that are inclusive of all employees.
By understanding the value of a diverse workplace, we become better at successfully solving problems and enhancing our organization. Whether it's by raising awareness, challenging biases or simply being an example of respectful inclusion, diversity and inclusion are central to Sempra Energy's mission, vision, and values—ultimately creating a better workplace for all.
About DiversityInc
The mission of DiversityInc is to bring education and clarity to the business benefits of diversity. The DiversityInc Top 50 Companies for Diversity list began in 2001, when many corporations were beginning to understand the business value of diversity management initiatives. The 2020 Top 50 Companies for Diversity results will be featured on ‪DiversityInc.com. DiversityInc is a VA certified veteran-owned business and a Disability:IN certified business owned by a person with a disability.