An engaged and dedicated workforce is key to achieving Sempra Energy's mission to be North America's premier energy infrastructure company. We strive to have forward-thinking and innovative employees at all levels of the organization. This includes:
Identifying a diverse, world-class talent pool;
Providing employees with the opportunities and tools they need to develop their skills;
Motivating employees with organizational goals, individual goals and performance-based compensation; and
Rewarding employees who go above and beyond through our Energy with Purpose Awards.
In the area of employee development, our human resources department works to identify and develop employees who will be able to help meet current and future business needs.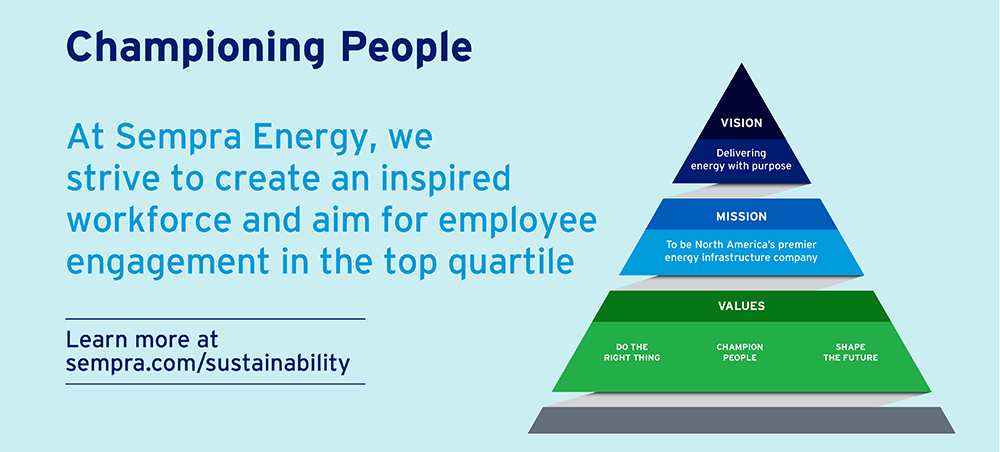 Additional employee development resources include external trainings, workshops and our tuition reimbursement program. In addition, employees have the option to meet with a human resources representative to discuss their career aspirations. If interested, they may participate in assessments (such as 360 degree feedback and personality tools) to identify strengths, development needs and strategies to achieve their professional goals.
We also offer internal development programs for different types of leaders at various levels throughout the organization. As one example, starting in 2020, our Impactful Leadership Development Program (ILDP) will help select leaders further develop the skills necessary to thrive in more advanced positions.