October is National Disability Employment Awareness Month, and at Sempra Energy and our family of companies, we are committed to the empowerment and inclusion of people with visible and nonvisible disabilities.
Due to this longstanding commitment, Sempra Energy was named a '2020 Top Disability Employer' by the National Organization on Disability for adopting exemplary employment practices for people with disabilities.
When it comes to diversity and inclusion, we understand that creating an equitable workplace doesn't stop at race and ethnicity. Rather, it includes nondiscriminatory hiring of all historically marginalized people groups, such as those with disabilities. Creating an inclusive workforce invites a diverse set of ideas, opinions and voices—we believe this makes us a stronger company.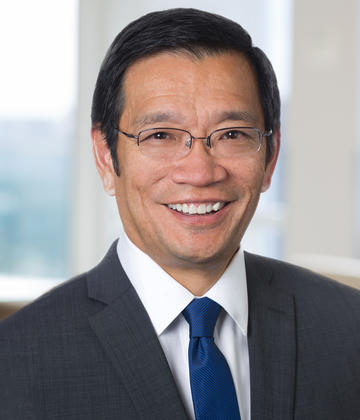 "I think Sempra Energy has done a great job in accommodating people with disabilities and creating a great environment for all," said Paul Yong, vice president of tax for Sempra Energy.
"As my hearing loss got worse, it became a big deal because there is certain stigma that comes with it," said Yong. "Sometimes you have to work twice as hard just to appear normal. That's one of the things I've become sensitive to."
"My advice to people with hearing loss is to be less concerned with their appearance and focus on what will help their performance. Until just this year, I always opted for the micro in-canal hearing aids because they were less visible. But they were not optimal for hearing. This year I switched to the over-the-ear model which is more noticeable but I can hear a lot better."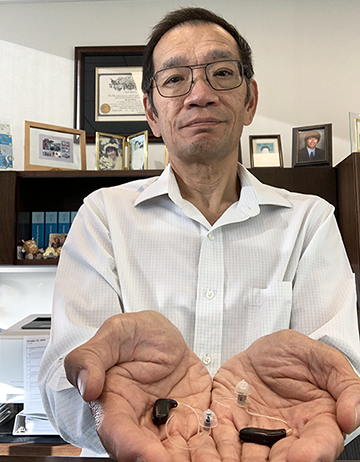 At Sempra Energy, we understand that people with visible and nonvisible disabilities are often not afforded the same opportunities as others. We are committed to changing this experience and advancing equal opportunity hiring through community outreach, attending job fairs for people with disabilities and collaborating with organizations such as Wounded Warrior Foundation and Spectrum Works.
The Sempra companies are committed to creating a workplace where all employees can thrive. We work with disabled applicants and employees to determine what we can do to allow them to perform the essential functions of their jobs. Whether it is making changes to the work environment or the way things are customarily done, we strive to remove barriers that might impact employees' ability enjoy all the benefits and privileges of employment with our companies. This work is just one of the many ways in which we strive to live our value to champion people every day.