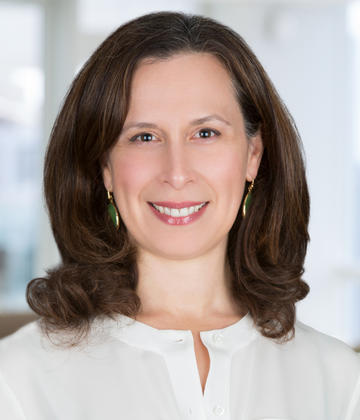 International Women's Day first began in 1911 and represents a global celebration of the social, economic, cultural and political achievements of women. Recently, the day also serves as a platform to raise awareness of gender issues in corporate leadership.
Sempra Energy has long been recognized as a leader in workplace equality. Last year, our chairman and CEO, Jeffrey Martin, signed onto the Paradigm for Parity to further advance Sempra Energy's commitment to gender equity in senior executive roles. Hundreds of female employees participate in leadership development programs and Lean In Circles at our family of companies. Championing people – all people – is a key value shared across our workforce.
Get to know Lisa Larroque Alexander, senior vice president of corporate affairs and chief sustainability officer, in the International Women's Day Q&A below.
Q: What do you do in your role at Sempra Energy?
I lead the company's communications, corporate giving and sustainability efforts, making sure all our stakeholders are informed of the company's activities and that the company is responsive to the changing needs of our stakeholders. It's a rewarding job that keeps me deeply engaged in all areas of our business.
Q: What do you like most about your job? What are the biggest challenges?
One of our company values is to do the right thing and I really enjoy that my role allows me to share stories about our commitments to safety, diversity, the environment, ethical governance and serving our communities.

 

One challenge our team is embracing is how to communicate our company's role in a simple yet meaningful way. The global energy transition underway holds incredible opportunity to lift people out of poverty all over the world and increase the use of lower carbon energy sources, but it's a complex topic.
Diversity drives performance — full stop. And our commitment to diversity and inclusion is held at the highest levels. We have an impressive array of diverse perspectives on our board of directors. Of our 2019 board, 31% were women and 31% were people of color. I personally have seen how Sempra Energy champions women into leadership positions and am pleased to help continue developing employees with diverse perspectives and experiences.
Q: Sempra Energy's vision is "delivering energy with purpose." What does that mean to you?
At Sempra Energy, we recognize that we have a leadership role to play in the broader world and we're committed to acting in an ethical and transparent manner in all aspects of our business. Delivering energy with purpose means doing the right thing for all our stakeholders – employees, customers, shareholders, communities and more. It's what inspires me every day.
Q: What advice would you give to your younger self or to female students considering a career in energy?
Live and work fully! Don't shy away from responsibility and don't be intimidated out of a chance to contribute. All voices matter. Invest the time to know the business well, think beyond your prescribed scope of work and when there's a chance to speak up – take it.