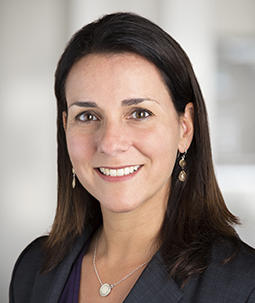 San Diego Gas & Electric (SDG&E) is doing its part to help clear the air in California, where transportation is the largest source of greenhouse gas (GHG) emissions, accounting for about 41% of the carbon emissions in the state. Due to pollution from transportation and other sources, the San Diego-Carlsbad metropolitan area is ranked as the sixth most ozone-polluted in America by the American Lung Association.
SDG&E is helping to reduce air pollution by expanding the electric vehicle charging infrastructure in the San Diego region, so it's easier for people and businesses to make the transition to zero-emission vehicles.
Estela de Llanos, vice president of clean transportation, sustainability and chief environmental officer for SDG&E, recently shared how the company is working to advance clean transportation at the Institute for Electric Innovation's 2019 Powering the People event:
Q: What are the environmental benefits of electric transportation and why this is so important today in California, and especially in San Diego?
When we think about the environmental benefits of electric transportation, we need to look at both the GHG emissions that contribute to climate change as well as the air toxics that impact the health of our communities at a very local level.

 

California has adopted ambitious goals to combat climate change. By 2030, we must reduce GHG emissions to 40% below 1990 levels. By 2050, we need to reduce GHG emissions even further, to 80% below 1990 levels. Today, we are at about 1.5% below 1990 levels.

 

Transportation is a significant source of air toxics and the largest single source of GHG emissions in the nation as well as both the state and local level. Transportation accounts for about 41% of GHG emissions in California and 54% of GHG emissions in the San Diego region.

 

We know that in order to reduce emissions and meet the state's goals in the most cost-effective manner, we need widespread transportation electrification. That's why California policy calls for 5 million zero-emission vehicles on the road by 2030.

 

The environmental benefits of driving electric are even higher in San Diego, where so much of our electricity is generated by renewables and rooftop solar. About 12% of our residential customers have rooftop solar, and we're far ahead of the curve in adopting renewable energy — about 45% of the energy SDG&E delivers is from renewable sources, while the national average is 10%.

 

And with innovative rates and state-of-the art technology, we are able to incentivize customers to charge when the amount of renewable energy on our system is high or demand is low. As a result, EV drivers enrolled in our Power Your Drive program are driving on 78% renewable energy.
Q: What programs is SDG&E implementing to encourage the adoption of EVs?
Over 47,000 EVs have been sold in San Diego and that number is growing every day.

 

We recently hosted the largest EV test drive event in our region — and in the world — and we often host other educational outreach events to help our customers learn about the benefits of driving an EV and our EV rates. With the majority of charging taking place in the home, we also developed a rate that allows EV drivers to charge their car overnight for the equivalent of 75 cents per gallon.

 

Our signature Power Your Drive program makes it easier and more convenient to drive electric by building EV charging stations in locations where people tend to park for long durations: workplaces, apartments and condos. To date, we've installed over 3,000 charging stations at 255 locations.

 

We're also launching a major effort to help electrify larger vehicles and industrial equipment. We just recently received approval to build charging infrastructure for at least 3,000 plug-in medium-duty and heavy-duty vehicles, like transit buses, school buses, delivery trucks and forklifts.
Q: Is the U.S. energy grid ready for electric transportation?
Yes, we think the grid is ready to electrify transportation, especially with smart planning and coordinated efforts among utilities, regulators, local governments, car manufacturers, and transportation agencies.

 

Consumer outreach and education is a key component. In the San Diego region, we are already seeing that drivers respond to price signals and are willing to change their behavior in ways that can help us optimize the grid.