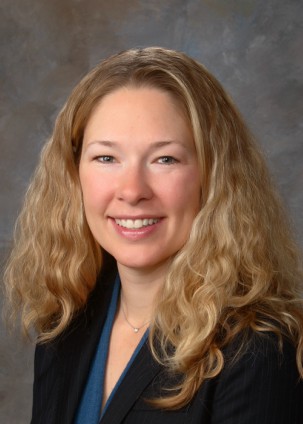 Q&A with Dawn Andrews, director of diversity and inclusion at Sempra Energy
How has the COVID-19 pandemic affected the company's diversity and inclusion activities?
More than 35 million consumers rely on Sempra Energy and our companies to power their lives. As an essential business, we are committed to providing safe and reliable service and have adjusted our operations to ensure we can respond quickly and effectively during this period.

 

Our Diversity & Inclusion team has played an active role in the company's response to the pandemic, including the transition to remote work and monitoring the well-being of employees to ensure that we continue progressing on our path to conscious inclusion. At the onset of stay at home orders, we drafted weekly "Inclusion Tips" to help employees cope with the new environment and support leaders in managing remote teams.
How has Sempra Energy continued to prioritize D&I initiatives in this new normal?
We are proud of the way we've continued to leverage our Employee Diversity & Inclusion Council and our 14 Local Diversity & Inclusion Councils during remote work. Rather than waiting for re-opening, we shifted quickly and converted our programs to the virtual setting. While we miss the opportunity to see each other in person, we are connecting more regularly and with more individuals right now. Our quarterly meetings used to include around 40 individuals, and we now we have as many as 150 employees in our virtual meetings.

 

One of the most important events is our annual Diversity & Inclusion Summit which used to bring more than 400 employees together in person in San Diego. Due to the stay-at-home order, we pivoted from a one-day event to a Virtual Summit Series. Each month, the D&I team and the Employee Diversity & Inclusion Council host a one-hour webinar on a different topic. More than 160 employees have tuned in to each webinar, many of whom are joining for the first time and connecting with colleagues they don't typically get to see. Embracing this virtual space has allowed us to bring D&I messaging to a wider audience and to engage with attendees on a deeper level.

 

We have also converted our Diversity & Inclusion mentoring program, M-Power, to a virtual format. Prior to the pandemic, our goal was to double the program's size, and we are well on our way to placing 150 mentor/mentee matches in the 2020 class.
How is Sempra Energy ensuring women of all backgrounds have the opportunity to succeed and grow despite the transformed work environment? 
The pandemic presents unique challenges for women, many of whom continue to shoulder more of the childcare, eldercare and kincare obligations and more of the housework than their male counterparts. Research shows the burden is even greater for single women and for women of color, both of whom face even greater barriers to advancement and receive less support at the best of times.

 

As a company, we have examined our childcare offerings to support essential workers who need to continue to report for duty. We have also offered a series of written materials and webinars for parents, including a webcast event featuring a panel comprised of a child psychologist, a homeschooling expert, and an educational expert to provide information and answer questions.

 

We have also taken steps to ensure that female-centered Diversity & Inclusion programing continues to be available during the pandemic. For example, one of our utility companies has 18 Lean-In Circles with over 200 women participating, and we're working to expand that program to our Corporate employees. These groups have continued to meet virtually and provide a safe space for women to discuss their unique challenges and find support as they advance in their careers.

 

Another one of our companies has launched an initiative called "GROW - Growing Responsibilities & Opportunities for Women." The effort is sponsored by executives and focused on supporting women's career development through networking, skills building, and inclusive policies. The group now meets virtually and continues to tailor its efforts to support women through a changing workplace.

 

Now that it is clear most schools will continue distance learning and many childcare centers remain closed for the foreseeable future, our companies are developing working family programs with additional benefits, wellness offerings, and accommodations to support working parents in their efforts to meet their home and work obligations.

 

In 2020, we announced a paid parental leave program offering up to 12 paid weeks of pregnancy disability leave and up to 8 weeks of bonding leave for employees who become parents through birth, adoption, surrogacy, and foster placement.

 

Our longer-term strategy is focused on examining our hiring and promotion processes to address any unconscious biases and level the playing field so we can achieve our aspirational gender parity goals.
How has the recent racial justice movement changed our thinking around diversity and inclusion in the workplace?
Since Sempra's inception, the company has prioritized diversity and inclusion. While we are proud of the progress we have made, the senseless murders of George Floyd and other members of the Black community serve as a stark reminder that we have more work to do when it comes to achieving equity for all. It was also the impetus for accelerating our efforts to drive meaningful and lasting change for our Black and African American employees. This work began with endeavoring to understand and learn from the experiences of our Black and African American colleagues.
What actions has Sempra Energy taken in the wake of these events?
Following George Floyd's murder and the resulting protests for social justice in May, we immediately launched a series of Community Conversations to offer our diverse workforce a forum to listen, share, learn and reflect. We have now held seven enterprise-wide Community Conversations and over a dozen department-level community conversations. At the heart of these conversations is a recognition that an equitable and inclusive workplace for all cannot be achieved without understanding and addressing the experiences of our Black and African American colleagues.

 

We'll continue listening, but we're also moving forward with some key actions based on five strategic pillars designed to mitigate the effects of systemic racism through greater economic prosperity and social justice: (1) leading from the top; (2) accelerating engagement; (3) creating opportunity; (4) driving conscious inclusion; and (5) partnering with the communities we serve.