Explore our media library to find videos, images and other curated content from Sempra. To obtain copies of our exclusive content, click on the image or video and fill out the request form.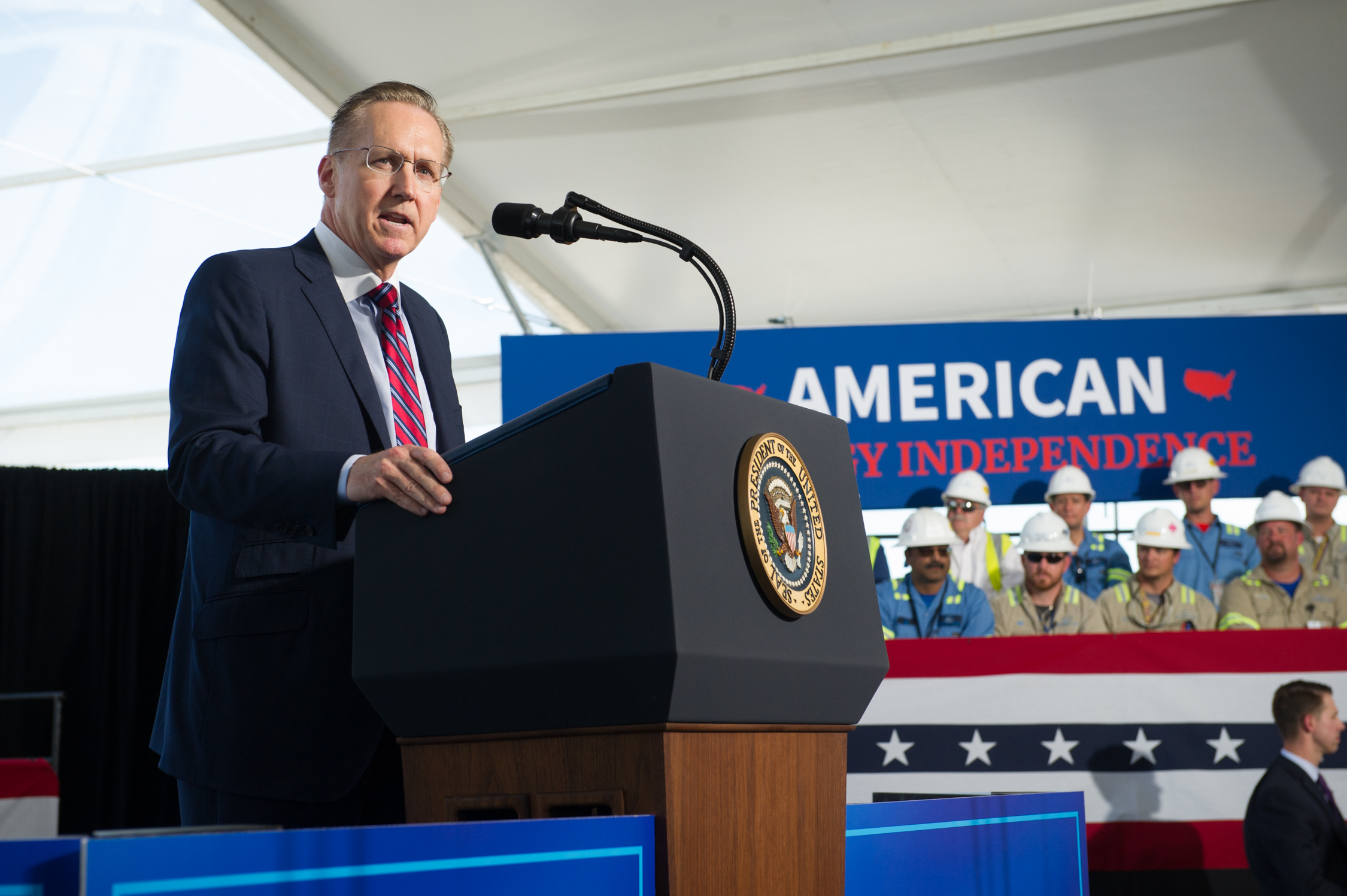 Sempra Celebrates Operational Milestones
Jeffrey W. Martin, chairman and CEO of Sempra, addresses the crowd at an event celebrating operational milestones at Cameron LNG.
Request a high resolution image